Massage
We believe in the healing power of massage
to treat many painful conditions and its holistic effect on the body.
Now Accepting New Patients
MindBody Med is a chiropractor, massage, and rehabilitation center located in the Ravenna neighborhood in Seattle, WA (easily accessible by car, bus or bicycle). We provide a wide range of resources for achieving holistic health and wellness provided by licensed practitioners including a chiropractor and massage therapists.
"Health is a state of complete physical, mental and social well-being, and not merely the absence of disease or infirmity." – World Health Organization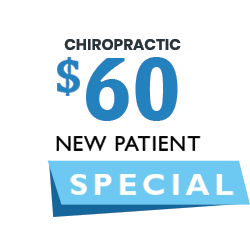 So whether you're looking to enhance the function of your body or optimize your mental ability, you must address both. The treatment we provide here at MBM is aimed at treating musculoskeletal disorders, but our results are not limited to the body. When a person is pain-free and moving optimally, their stress levels reduce, their sleep improves, and they are able to engage in the activities they love.
Get in touch to book an appointment and take advantage of our $60 New Patient Special (a $300 value). 
MEET THE PROVIDERS
We blend multiple methods and techniques for personalized treatment. Our hybrid approach combines techniques to fit the need of each individual patient. Your individual needs dictate which techniques and methods are used.
Why Choose MindBody Med?
Check out our reviews and see for yourself what our patients have to say!
FEATURED SERVICES
The types of approaches we include are: Chiropractic adjustments, Massage Therapy, Myofascial release, Graston, Functional tape, Percussive Therapy, Mechanical Traction, and therapeutic exercise. In addition, we will help coach you on methods to help manage stress, get more sleep, and implement an easy at home care to help with cognition. Are you ready to improve your life?
REVIEWS

I am late in my pregnancy and have experienced severe lower back pain, to the point where I could barely walk and was in constant pain. I have been seeing Julie for massage and she has been so wonderful - working with me to treat my pain with massage and making sure she is addressing my massage needs! It has helped SO much! I have also seen Maria when Julie wasn't available and she was awesome too! They are all so sweet and have been super accommodating with scheduling and meeting my needs. The massages are so great and they really know what they are doing! I highly recommend going here!!

Seattle, WA

Julie Londergen is a fantastic massage therapist. She has a very calming presence which immediately relaxes me. I love deep tissue massage and she is very strong and thorough with her approach. She seems to be able to accommodate exactly what her patients are looking for in a massage therapy session. I will continue to return to her and the Wedgwood Center for Natural Medicine.

Seattle, WA

Julie Londergen is an amazing massage therapist. I've seen many a therapist in Seattle, and for years had only found one woman on whom I could rely. My yoga studio had a notice that Julie was giving $50 massages for the month of April, so I decided to try it, and I'm so glad I did. I'm very active, including regular running and related injuries, plus lots of kid-lifting/wrangling. Julie worked all the right areas to that perfect balance of pain/relief. She wasn't rushed, and I left feeling amazingly relaxed, which was somewhat surprising given the amount of hard work she did on the muscles. I'm going back next week again! Thanks, Julie!

King, WA
Get Personalized Treatment
Get holistic, drug-free pain relief from our massage therapists and chiropractor today!