Chiropractic
We will suggest a corrective or customized chiropractic treatment plan specifically designed for you.
Acupuncture
Acupuncture treatment may help alleviate the pain and discomfort associated with many health problems.
Massage
We believe in the healing power of massage to treat many painful conditions and the holistic effect on the body.
Accepting New Patients In Seattle
"Health is a state of complete physical, mental and social well-being, and not merely the absence of disease or infirmity." – World Health Organization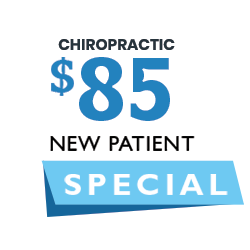 To enhance the function of your body and optimize your mental ability, you must address both issues together. Our musculoskeletal therapy treatment is designed to help with a variety of disorders, and results are not just limited to the body. When you are pain-free and moving optimally, your stress levels can be reduced, and your sleep improved. Start working towards engaging in the activities you love.
Get in touch to book an appointment at our Seattle clinic and take advantage of our $85 New Patient Special (a $300 value). 
University Of Washington Insurance Accepted
Located only a mile away from the UW campus, we're proudly featured in the UW Medicine Clinical Referral Directory (not every chiropractor is). This is especially helpful for patients with UW Regence Blue Cross insurance. We love to stay involved in the teaching opportunities UW provides and we continue to do rounds at the campus.
MEET THE PROVIDERS
Our Seattle chiropractor, massage therapists, and musculoskeletal therapists blend multiple methods and techniques for personalized treatment. This hybrid approach combines techniques to fit the need of each individual patient. Your individual needs dictate which techniques and methods are used.
Why Choose MindBody Med?
Check out our reviews and see for yourself what our patients have to say!
FEATURED SERVICES
Our Seattle clinic's holistic approach includes chiropractic adjustments, massage therapy, myofascial release, Graston technique, kinesio tape, percussive therapy, mechanical traction, musculoskeletal therapy & rehabilitation. In addition, we will help coach you on methods to help manage stress, get more sleep, and implement an easy at home care to help with cognition. Are you ready to improve your life?
REVIEWS

I moved to the area about 9 months ago and found this place through the internet. Dr. Chevigny was great! He made my back aches and migraines go away after two appointments. He understood that I was fresh out of college and had just moved and had other priorities. We discussed that it would be best for me to come in with a regular schedule, but agreed it wasn't realistic for me financially at the time. All around great!

Seattle, WA

Dr. Chevigny provides great-individualized care to all of his patients. For example, I have an extremely hyper mobile neck making it very difficult for many chiropractors to adjust. In the past, many chiropractors I have seen give up on my neck after the first few visits leaving me in extreme pain. Not Dr. Chevigny!! He went above and beyond to make sure my neck was adjusted. To this day he still provides the best neck adjustments I have ever had! He is always learning new techniques to help my specific situation. Another example: when I was having some complications during pregnancy that did not allow for the use of "normal" or the "most commonly used" adjustment techniques he found ways to still make sure I was getting the proper care and adjustments I needed.

Seattle, WA

I come here for massage and it is always wonderful. Nicole works out the kinks in my muscles and I feel better. The place is low key and the price is right!

Seattle, WA
Get Personalized Treatment
Get chiropractic care, massage therapy, and holistic healing today!